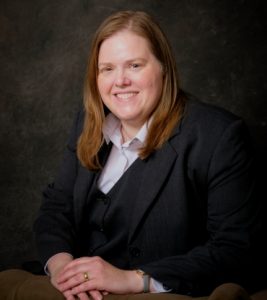 It may be a day off for the vast majority of people, but an estimated one million people will be on duty working on Christmas Day this year – including our funeral director, Joanne Hutsby.
"Our offices will be closed over the festive period," she says, "but our on call team are on duty at home ready to help families whose loved ones have died, no matter what day or time.
"Sadly, for some families that can mean that they do experience a death on Christmas Day itself, because nature always takes its natural course no matter what the occasion or the celebrations."
Joanne has been on duty on Christmas Day – she will also be covering Boxing Day as well – on numerous occasions down the years and has answered the call of more than one family or nursing home asking Gillotts to take someone's loved one into their care.
"Everyone expects that the emergency services to be on duty on Christmas Day, but we wouldn't be able to perform the service people expect of us if we weren't ready to respond to them too," she says.
"When people ring, understandably they can be distressed and disorientated, but we do have some who also are a bit less sure about whether we will even answer the phone because they're unsure about our arrangements at Christmas.
"I can certainly assure that if they ring us, we will answer!
"It's such a sad time of year to suffer a bereavement and it must be so hard for families to deal with. You know that their Christmas has been cancelled, and that every Christmas Day afterwards will never be the same as before because it will bring those memories back.
"That's why we do what we need to in order to ensure that the service we give on Christmas Day is the same as at any other time of the year and up to the standards that everybody expects."
Our offices are closed from 3pm on Christmas Eve until 9am on December 29, and also from 3pm on New Years' Eve until Tuesday 4th January.
If you need to contact Gillotts over the holiday periods, then rest assured a member of staff is always on the other end of a phone – just ring your local Gillotts office and you will come straight through to us.