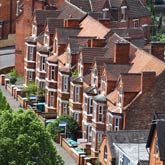 If the death has happened at home, you first need to contact your loved one's GP. This can be done at any time of day. If the GP practice is closed, your call will be diverted to the surgery's on call service.
Typically, a doctor, either the deceased's own GP (during surgery hours), or the out-of-hours doctor, will then need to come to the house to confirm that death has occurred. Occasionally, if a Registered Nurse or Paramedic is already in attendance, it may not be necessary for a doctor to attend.
If it is clear that the death was expected, the attending doctor or medical professional will give verbal permission for the deceased to be transferred into the care of the Funeral Director.
At this point, you can contact us by telephone at any time of day so we can bring your loved one into our care. Our telephones are answered 24 hours a day and we aim to attend within the hour. If for whatever reason this is not practically possible, we will give you an expected arrival time.
If the death was sudden or unexpected, the attending Doctor or Medical Professional may instead have to inform the Coroner. This will be in circumstances when further investigation may be necessary to establish the cause of death and the deceased may have to be taken into the care of the Coroner. In these circumstances, the attending Doctor or Medical Professional will be able to advise you on what will happen next, although please do not hesitate to contact us for advice.
Death in Care
Death in Hospital
Death of a Child
Dying abroad and Repatriation
Sudden or Unexpected Death
Registering a death
Help with bereavement