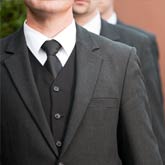 Arranging a funeral involves a number of different decisions to be made and often involves a number of family members in making those decisions. At Gillotts, our role is to help and support families in making those choices.
The key elements involved in arranging a funeral normally relate to whether it's a burial or cremation, a religious or non-religious ceremony, the degree of personalisation to the service and the type of wake or reception you'd like to have after the service.
This section of our website aims to provide you with the information you're likely to need, in order to be able make these choices with your family.
If you would like any further details relating to any aspect of arranging a funeral, contact us directly.
Cremation
Burial
Religious funerals
Non-religious funerals
Eco funerals
Bespoke and themed funerals
Wakes and Receptions