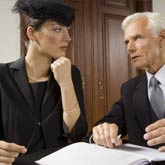 Registration of a death is something that the Funeral Director legally cannot do.
If the death occurred at home or in a care home, the Medical Certificate required to register the death will be available from the deceased's GP.
If the deceased was a Hospital in-patient at the time of death, this certificate will usually be produced by the hospital doctors, except for some community hospitals where the doctors who care for patients are actually local GPs.
At present, the special arrangements which were introduced in March 2020 at the start of the pandemic are still in operation, and mean that all deaths are currently being registered by telephone. This means that either the GP or Hospital will either pass on your contact details to the registrars when they email the Medical Cause of Death Certificate, or will advise you to make an appointment once they have emailed the form. The registrar will then contact you by appointment to register the death over the telephone. At the end of the telephone appointment, they will take payment for however many death certificates you request (these are £11 each) and will send them to you by post. The registrar will ask who will be conducting the funeral, and will email us the form required for the funeral. There is a document on our homepage which can be downloaded which explains this procedure fully.
If the Coroner has conducted an investigation, registration of the death will be delayed until this investigation is complete. Depending on the circumstances this could be after the funeral – please contact us for advice if you are unsure.
Death at Home
Death in Care
Death in Hospital
Death of a Child
Dying abroad and Repatriation
Sudden or Unexpected Death
Help with bereavement