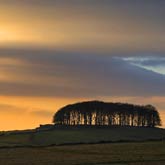 What is a woodland burial?
A woodland burial is a funeral which is more environmentally friendly, and are currently increasing in popularity and can take a number of forms.
There are several woodland burial sites in our local areas Nottingham, Nottinghamshire and Derbyshire, which provide an alternative to the traditional cemetery.
Wicker Coffins & Eco-Friendly Coffins
We have a range of wicker coffins & environmentally friendly coffins available as part of our range – materials used include bamboo, pine and wool. These can be used for either a woodland burial, cremation or burial in a traditional cemetery or churchyard.
For more information about our woodland burials and eco friendly coffins including our wicker coffin, please get in touch.
Cremation
Burial
Religious funerals
Non-religious funerals
Bespoke and themed funerals
Wakes and Receptions