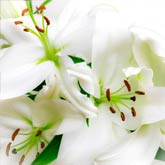 At a time like this, it's perfectly natural to feel bewildered and confused – and if this is the first time you've ever had to arrange a funeral, you'll want to find out what's practically involved before making any important decisions.
As Funeral Directors who have been serving local families for generations, we understand that losing a loved one is personal and that the early stages of bereavement can affect different people in different ways.
That's why we're here to help guide you through the process of making the arrangements and help you and your family make the right choices.
This section of the website is here to explain the practicalities of what needs to happen in different circumstances, when someone has died.
Death at Home
Death in Care
Death in Hospital
Death of a Child
Dying abroad and Repatriation
Sudden or Unexpected Death
Registering a death
Help with bereavement
If you would like our help, you can contact us by telephone 24 hours a day and we'll be able to provide clear advice and support, whatever the circumstances.