December is now just around the corner and that means it's time for us to launch our annual Christmas tree charity memorial event, where families who have lost someone dear can leave a message of remembrance at one of our offices.
You may remember that last year COVID meant our offices were closed to the general public and so we erected a huge Christmas tree outdoors in the grounds of St Lawrence Church in Heanor.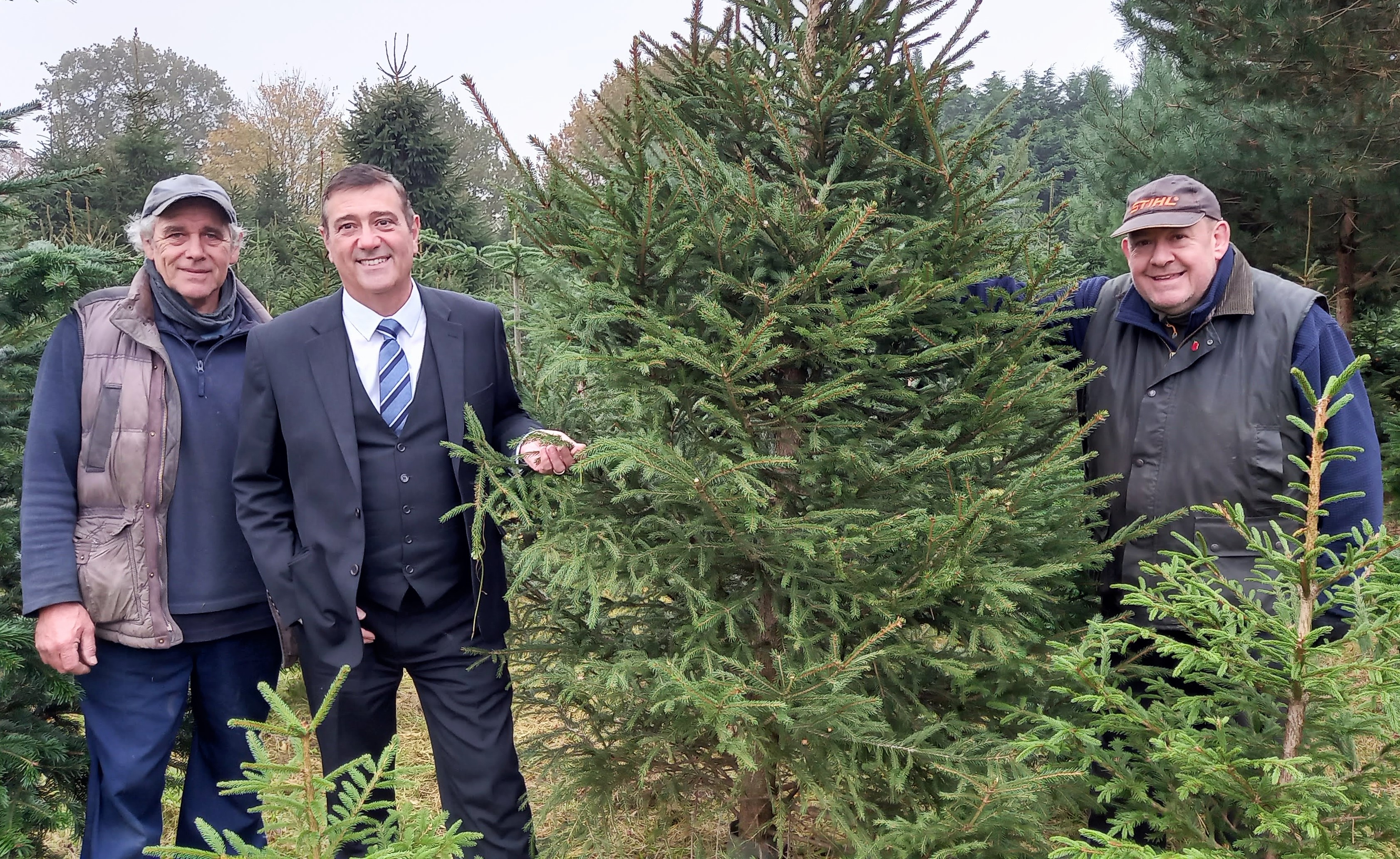 We had an amazing response and raised £2,500 for charity, but this year the relaxation of lockdown rules means that we will once again be erecting trees in the receptions of our five offices, and families will once again be invited to come in and hang their messages on their branches.
To give the appeal an extra Christmassy feel, all of our trees are real, and locally sourced, from an independent grower just down the road near to Heanor.
The return to normal also means that our Eastwood and Heanor branches will once again launch their memorial Christmas tree launch events to coincide with their respective towns' main Christmas light switch-on celebrations.
As a result, our Heanor branch will host its launch event on Saturday, November 20 at 5pm, followed by our Eastwood office on November 30, at 6pm. Both events will include refreshments.
Our Selston, Kimberley and Stapleford offices will all "go live" with their trees on Wednesday, December 1.
As you may know, for every label that is left on our tree, Gillotts Funeral Directors will donate £1 to our chosen charity. This year we have decided once again to help local hard-pressed families by supporting five foodbanks operating in the communities that we serve.
They are the Eastwood Food Bank, which serves Eastwood and Kimberley; Selston Food Bank, which operates from the Tin Hat Centre; the Haven Church Food Bank in Stapleford; Salcare in Heanor and St Andrew's Food Bank, based at St Andrew's Church in Langley Mill.
This year, Gillotts staff visited the Eastwood Food Bank to help out and saw the work that its volunteers do. With this in mind, we will also be taking donations of food and toiletries for each of the five foodbanks we are supporting.
Joanne Hutsby, a partner in Gillotts Funeral Directors, said: "We had a hugely positive response to our outdoor tree last year and were able to give away £2,500 to needy families, but we have decided to return to individual Christmas trees at each of our office this year.
"We really hope that people take the opportunity to write a message to remember their loved ones at what can be a really difficult time of year for families and our staff are very much looking forward to welcoming them back."
Unfortunately because we just weren't sure what the situation would be as we approached winter, we decided back in the Autumn that we would not hold our annual remembrance service at Greasley Church this year so please visit your local Gillotts office and leave a message instead. We apologise for any disappointment.