It's been a tough time for families and friends and who lose their loved ones. Social distancing and lockdowns have made it painfully difficult to grieve a deceased loved one.  Mourning has to be from a distance minus the comforting embrace of family and friends. Sometimes you have to watch it on Zoom or FaceTime. But as human beings, we adapt, we develop resilience and workarounds.
More help and support demanded of funeral directors
COVID-19 has highlighted the beneficial roles of funeral directors in organising and supporting funeral services. These are now front-line workers. They offer essential services in funeral planning, transport, and arranging send-off ceremonies.
Most of these professionals are going above and beyond. Adjustments have had to be made here and there to support families while improving safety and compliance. The planners are called upon to help families pull together small and simple yet dignified and meaningful funeral services.
Funeral celebrants have had to demonstrate more empathy, flexibility, and adaptability. Relatives aren't permitted to carry coffins, for example. These guidelines have to be clearly communicated and enforced. This has to be done comfortingly, of course, but without a hug or a handshake. It is challenging.
Saying goodbye from the streets
Government-directed occupancy limitations and the 6 feet rule has alienated friends and neighbours from send-offs. But the support and adaptability witnessed have been encouraging. Many neighbours and friends are coming onto the streets to show their respect as the funeral procession passes. They bow their heads. They clap for the deceased and show solidarity in the best way possible at these trying times.
It is the same case for all funerals, not just coronavirus cases. Gatherings that could have had hundreds or thousands of people now have a maximum of 30 designated as 'immediate family members.' In a family of 40 people, 10 may have to watch the funeral from a distance or through live streaming. It is unimaginable.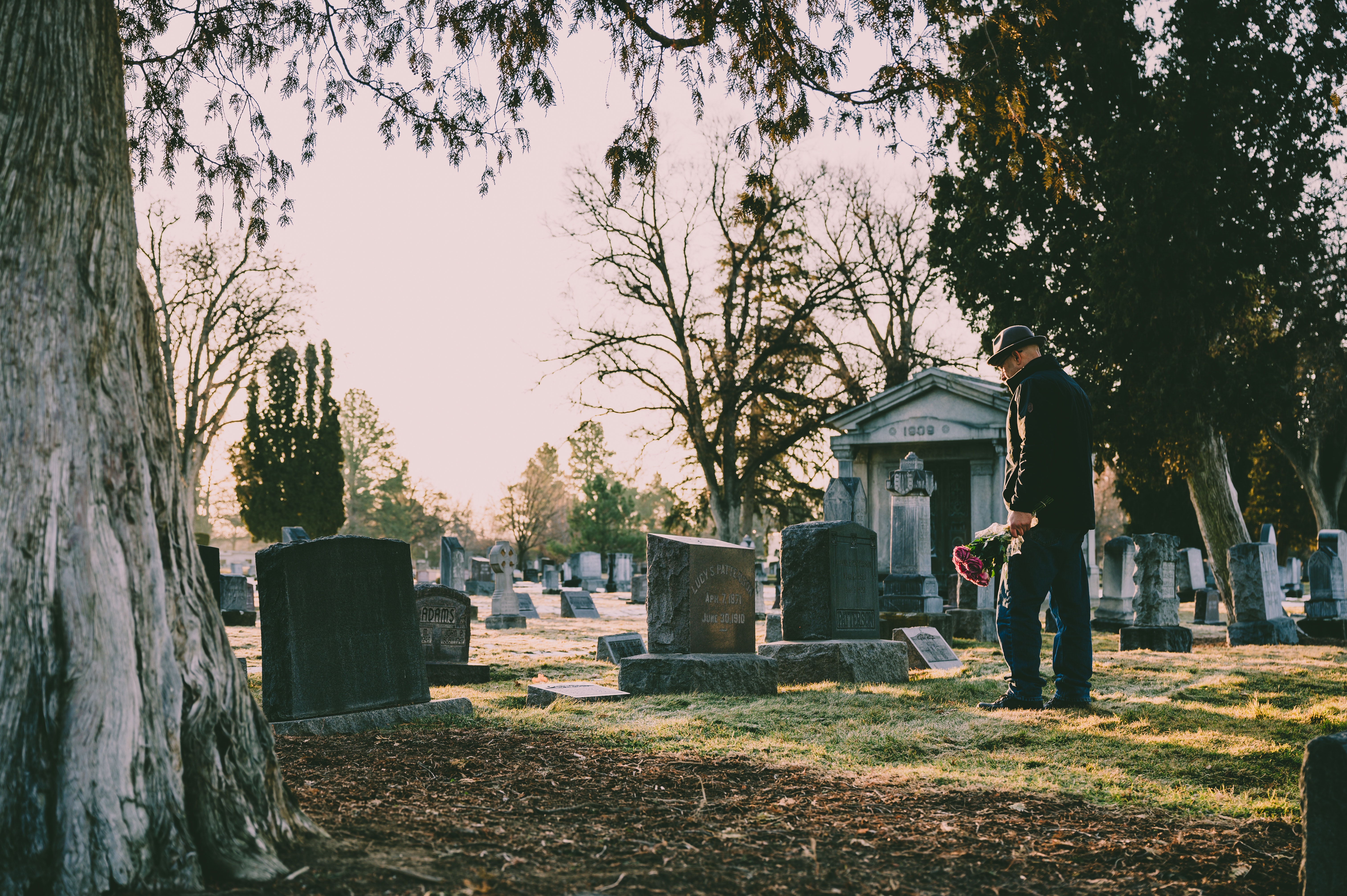 Steaming funeral services
Live streaming funeral services have helped families come together at this difficult time.  It's hard not to be at the funeral physically. With the current pandemic, you can't freely and safely travel to attend a funeral. Even after travelling a long distance, only a handful of people are allowed at the funeral. Watching it live is the closest thing to normal. It is painful, but it is safe.
Funeral directors have had to embrace technology. It is a critical part of the planning and send-off process. At many funeral homes, online processes have been enhanced and streamlined. Many funeral directors now support teleconferencing and Zoom calls. Families can make all the difficult decisions, including altering traditional send-off procedures and end of life choices/final wishes, from the comfort of their home.
Restricted rituals at final send-off
The pandemic has impacted not just funeral attendance numbers but also the final send of traditions. Existing guidelines prohibit loved ones from:
Gathering in the church, chapel, in a small house, or by the graveyard
Carrying the coffin
Gathering around the coffin with flowers and messages
Hugging and embracing during the ceremony
Touching the deceased person's body/remains and belongings
Many families are adhering to these guidelines. Technology has been of great help. For instance, final messages, pictures, and stories are shared online on social media and chat platforms. Virtual memory books, blogs, and web pages now help bring people together, giving everyone a chance to honour their loved ones and deal with loss.
The use of crematorium services is on the rise
Cremations are rated as a safe and convenient way to say goodbye to loved ones during this pandemic. They are faster than burials, and there is no embalming or caskets. Families can hold onto ashes for long until gathering restrictions are lifted. Even for burials, families are also making arrangements for memorial celebrations to give loved ones a 'good send-off'' when the pandemic wanes.
Funerals are now smaller and simpler. They are more intimate, and technology has been brought in as a safety and togetherness solution when social distancing rules must be followed. It is a new normal that may well define the funerals of the future.
For those feeling guilty or disappointed about not attending a funeral in person, there is a chance for solace in visiting the gravesite individually to say goodbye. The hope that the pandemic could one day end is also comforting.
At Gillotts, we are changing with the times. We have installed professionally designed Perspex screens in our limousines for the safety of families. We encourage our passengers to wear masks and gloves during the journey to and from the funerals. We also restrict the number of people at our premises to two at a time, and we have accommodations for making funeral arrangements via phone and email.
We are reachable 24 hours a day. If you have lost a loved one, we can take care of all the practical arrangements. Our expert teams of funeral directors are ready to help you.