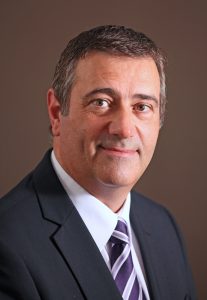 This year we are celebrating 30 years in Heanor, which has become one of our most-established branches and where we feel properly part of the community.
Here, in an article originally published in All Things Local magazine, Gillotts Funeral Directors' partner Anthony Topley explains why the town is a special place.
It's always a pleasure to hand over the proceeds from our annual Christmas charity appeal because it gives us an opportunity to learn about the side of Heanor that very few people are usually aware of.
In this instance our donation took the form of a £500 cheque to the local charity Salcare, which is a one-stop-shop for people in need, just a few yards away from our office in Abbott Street.
What struck me this time, apart from the admirable range of vital services that Salcare provides, was the sense of community spirit that exists within its walls.
We already saw that when we held the appeal, which involved families coming down to see us and leaving a message of remembrance on the branches of a Christmas tree and leaving a donation.
The response we had was overwhelming and, I believe, so typical of Heanor.
I have lived in the town most of my life, which is long enough to be biased enough to say that I think that the biggest asset of the town are its people, who are proud of a place that, like so many towns like it, has been forgotten by successive governments.
As I write, there is much debate concerning plans for the former Heanor Grammar School building, which I think has the potential, if the right scheme comes along, to bring real benefits to Heanor.
Personally, I would love to see it become home to artisan food producers or independent retailers, the likes of which we don't have enough of, because the town has proven to be remarkably resilient and I think it would support them.
But whatever happens, speaking as both a resident and as someone who runs a business in the town, I think it could be key to Heanor's future, because there is enough local pride and community spirit around to make it work.