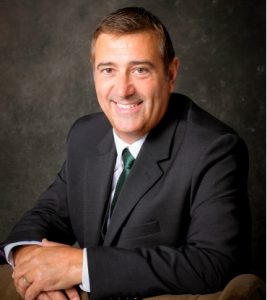 There are a million and one things that people would rather do than make plans for their own funeral but for those who do, the peace of mind it brings is well worth it.
Similar to making a will – another task which so often ranks towards the bottom of their favourite things to do – drawing up a pre-paid funeral plan, with the money set aside to pay for it, reduces the huge burden on their families when the sad time comes to put the plan into action.
However every year brings many families a nasty shock, when the funeral plan their loved one set up fails to meet the cost of the arrangements because it was mis-sold or was offered by an unscrupulous provider whose promises didn't meet the original buyer's expectations.
Safeguarding people's investments
Sadly we hear about families in this situation all too frequently, which is why Gillotts has welcomed the Financial Conduct Authority's recent drive to safeguard people's investments in pre-paid funeral plans by agreeing to regulate schemes on behalf of consumers.
By doing so, this would give consumers greater protection for their money, including access to the Financial Services Compensation Scheme, and, importantly, would prevent providers of other non-regulated schemes from continuing to administer pre-paid plans.
The FCA has just announced the 24 providers that it was planning to authorise when its regulation begins on July 29 and, happily, our own chosen plan provider, Ecclesiastical Planning Services Limited, is among them.
Ecclesiastical's philosophy has always been to focus on safeguarding and investing funds to maximise the amount available when the time comes, which is very much in keeping with the ethos of the new regulations.
Most plans are well-run and fair
In fact, the 24 plans on the authorised list hold 87% of all of UK customers' plans, indicating that the vast majority of plans issued are deemed suitable, well-run and fair. It was also due to rule on a number of further plans from smaller providers.
Of course, in order to become authorised, all providers will have to follow new FCA rules, which include a ban on cold calling and commission paid to intermediaries, as well as high standards on governance and financial resilience.
All in all, it's good news for families and for the pre-paid funeral plan good guys, and it goes without saying that anyone who is unsure about whether their plan is covered should seek advice as soon as possible in order to earn themselves that all-important peace of mind.