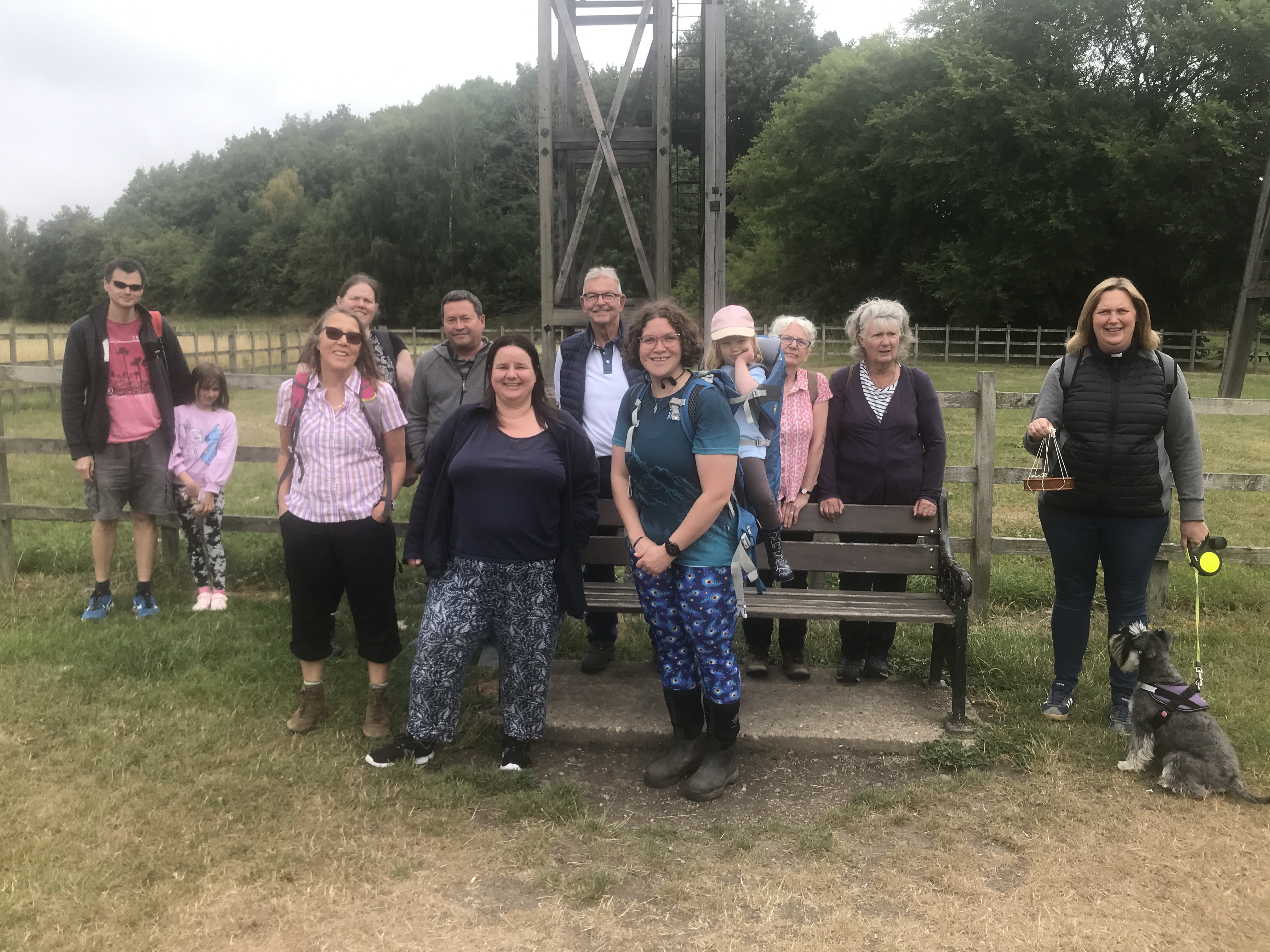 Now that the days of the COVID lockdown is well behind us, it was nice to take part once again in a tradition that has become an unmissable part of our summer – the Brinsley Coffin Walk.
Taking place last Saturday, the event was held to pay tribute to residents from the village who used to shoulder their loved ones' coffins and trek three miles across the countryside to bury them 150 years ago.
The reason for their journey was that in those days Brinsley did not have its own church, meaning that the closest burial ground was at St Mary's Church in Greasley, some way over the fields.
And so – just as they had to do for their Sunday worship – the villagers would gather as a sad line of mourners and carry their loved ones' coffins, through whatever weather and whatever conditions were waiting for them underfoot.
Having used a full-sized coffin for the last few walks, this time we returned to using a miniature replica coffin, but otherwise the event was very much the same, with a couple of pauses to reflect – one at the Brinsley Colliery headstocks and another at a site further along the route where there once was a special stone to rest the coffin on.
On arrival at St Mary's in Greasley, the party gathered in the church garden and heard more about the walk and life for villagers 150 years ago.
The original coffin walks ended in 1861, when St James The Great Church in Brinsley finally opened, but the tradition was revived in 2004 by local historian, the late Stan Smith, who wanted to pay tribute to the fortitude of generations gone by.
Joanne Hutsby, a partner at Gillotts Funeral Directors, said: "The coffin walk is also held to mark the opening of Brinsley church, which changed life for villagers and meant that they didn't have to go to Greasley to bury their dead any more.
"I can only imagine what a difference it made, because it would have been quite a long walk carrying a coffin and it's a good example of how hard life was for people who lived in the village back then."